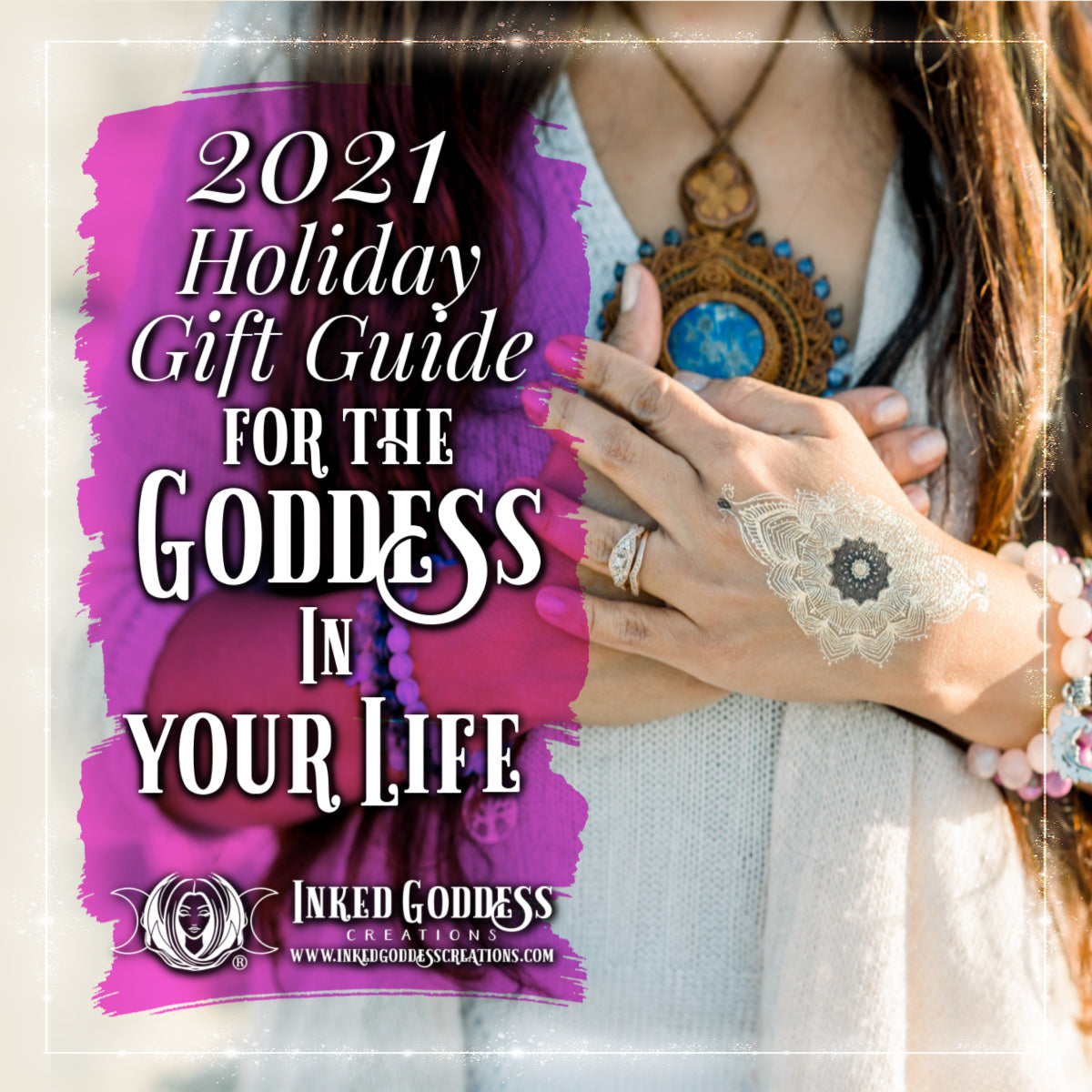 2021 Holiday Gift Guide for the Goddess in Your Life
Do you have that special woman in your life- the one who lights up a room when she walks in, who you want to love and pamper, who is just a... goddess? Finding a gift for a goddess this holiday season could be tough, if it wasn't for this list of perfectly chosen items that will help any woman feel like a queen!
Moldavite Pendant
If you ever wanted to tell someone they are 'out of this world,' Moldavite does just that. This super rare gemstone is a tektite found in the Czech Republic, formed when a meteorite hit Earth 14 million years ago. It is green in color and has amazing metaphysical properties. Moldavite is known as "The Stone of Transformation," helping to cleanse and align all energy centers of the body. By giving your goddess a piece of Moldavite this holiday season, you are letting her know that you care about her self-care, as well. 
Larimar Ring
Larimar is a gemstone believed to have originated from the ancient civilization of Atlantis, beneath the sea. It helps calm and soothe your goddess, and also connects her to her own Divine Feminine energy. The beautiful rings are sterling silver and adjustable, meaning you don't have to worry about trying to sneakily find out her ring size this holiday season! 
Peace of Mind Tin Candle for Relaxation
This blend of Lavender, Chamomile, and Rose oils helps your goddess relax to her core. She can light this when she takes pampering baths, when she's preparing for bed at night, or anytime she just needs a break. Having your goddess as stress-free as possible also helps you stay stress-free, right?
Goddess Mini Gemstone Wand Necklace
Help your goddess really feel the strength and power of divine feminine energy with the Goddess Mini Gemstone Wand Necklace. This beautiful handmade necklace is created with gemstone of Moonstone, Lepidolite, and Garnet to help your goddess access her own inner strength, love, compassion, and feminine power. 
Crescent Moon Earrings
These adorable, lightweight earrings are shaped like crescent moons to help your goddess connect with lunar energy. They come in a wide variety of glittery colors to help adorn your goddess no matter what she's wearing that day. These make amazing stocking stuffers for your goddess, or grab a few different colors for a bigger holiday gift! 
Exclusive Goddess Products- Mists, Oils, Candles, and Sets
If you know of a particular spiritual goddess that your goddess works with regularly, then we have a whole selection of products for specific goddesses. From Aphrodite to Hecate to Bast to Freya, we have quite a few goddesses from different pantheons, and most goddesses have at least a mist and oil that resonates with them! Coming November 26th, we'll have entire goddess sets for you to choose from, which contain a mist, perfume oil, coin, candle, and altar card for a particular goddess! 
Inked Goddess Creations Box
Our monthly subscription box is unlike any other out there. We jam pack each box with products that fit a theme- most of them exclusive to Inked Goddess Creations. You can choose to send your goddess a one-time box (if ordering before November 28th, that will be December's "The Element of Earth" box, which ships December 3rd), or you can start a gift subscription for her for 3 or 6 months! Just be sure to put your goddess's information in for the shipping at checkout, and we'll take care of the rest! (Be sure you are purchasing the Inked Goddess Creations Box for her, not Inked Spirit. Inked Spirit is an online membership community!)
Explore More: IGC Subscriptions
Inked Goddess Creations Gift Card
Do we have so many amazing ideas for your goddess that you want her to pick the perfect one? Then give her the gift of choice this holiday season with an Inked Goddess Creations Gift Card in an amount of your choosing! That is sure to make any goddess happy!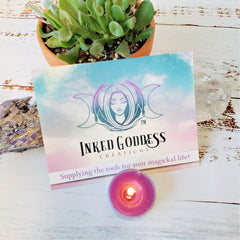 Shopping for someone else but not sure what to give them? Give them the gift...