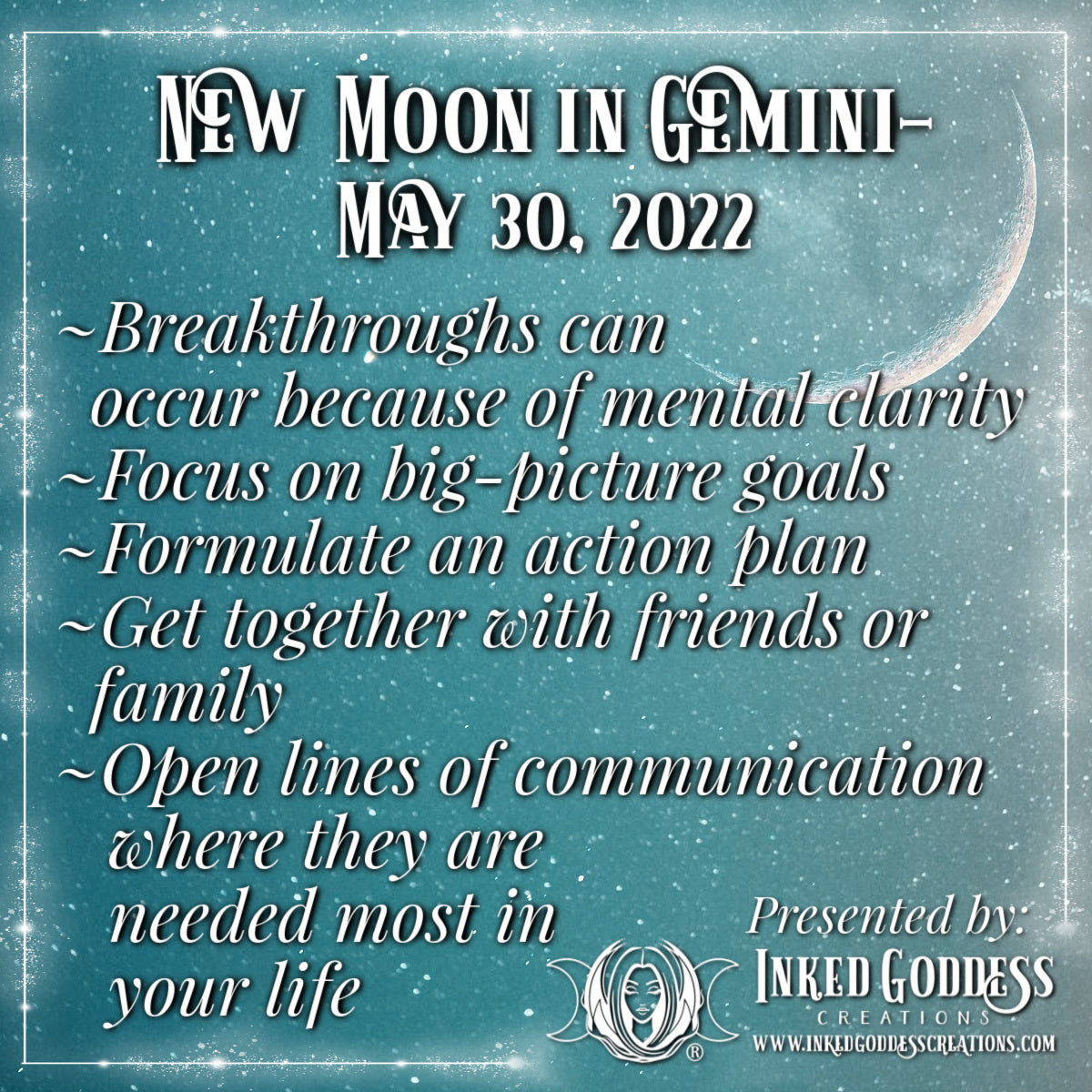 New Moon in Gemini- May 30, 2022
In the early morning of May 30th, the New Moon in Gemini arrives to bring clarity, thoughtful action, and breakthroughs. As Gemini is an air sign, focus on intellect and communication is at the forefront with this New Moon. Gaining clarity on your intentions and where you want to start fresh this month should be easier with this New Moon, if you have been using the Mercury Retrograde time to reflect on your current situation and where you want to be. 
This New Moon energy can be used to focus on your big-picture goals, as the Mars-Jupiter conjunction on May 29th helps add a burst of confidence, motivation, and good fortune. While it's still not quite time to act upon any new projects or endeavors, it's a great time to formulate an action plan, so when Mercury turns direct on June 3rd, you can begin full-speed ahead with accomplishing your goals. 
This Gemini New Moon may also make you want to be a social butterfly. Getting together with friends or family to just enjoy each other's company is a great way to tap into this energy. Having a heart-to-heart with someone close and really expressing your feelings is another way to make the most of the Gemini New Moon energy. Be open to others wanting to communicate with you, too. 
Wishing you an enlightening New Moon in Gemini! 
~Morgan