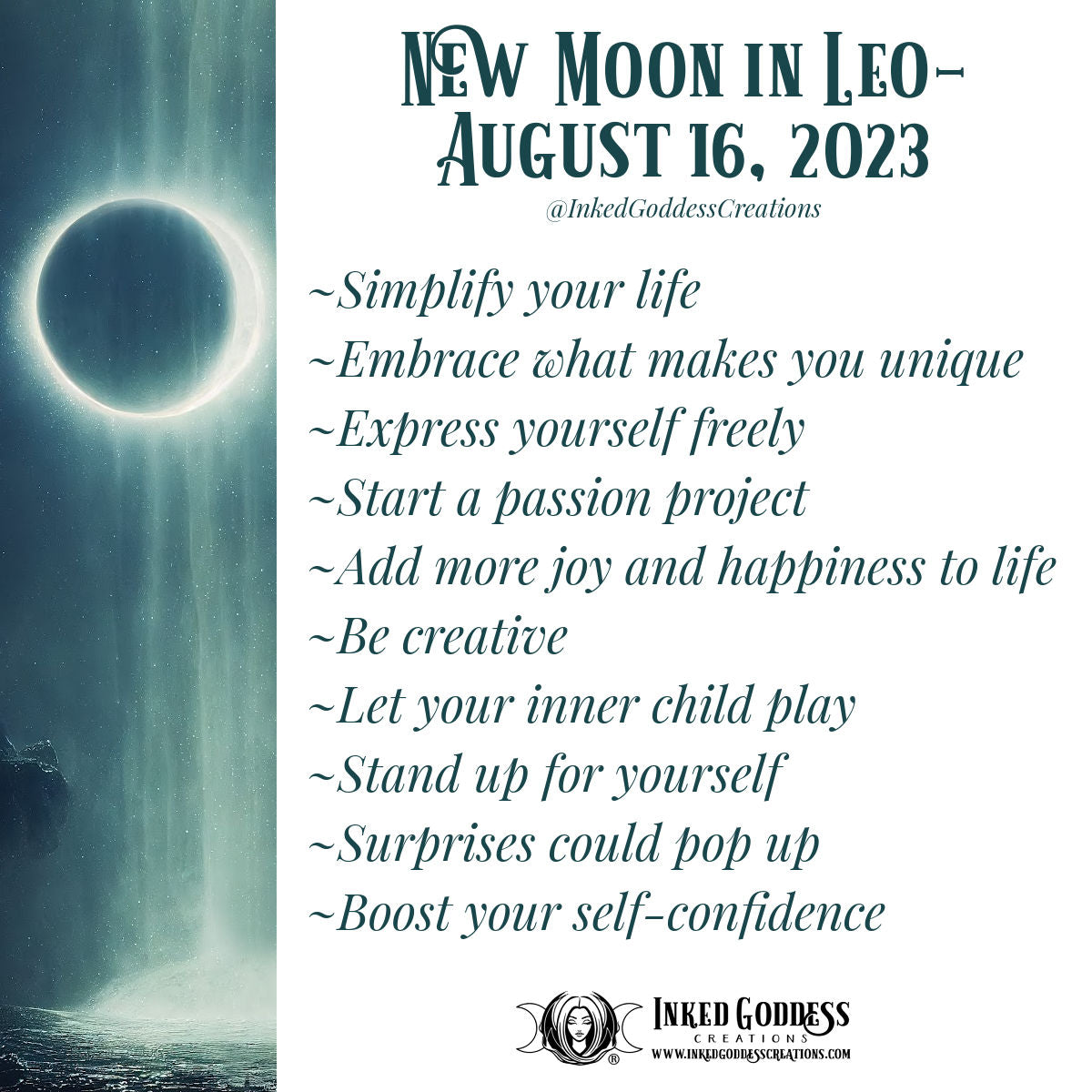 New Moon in Leo- August 16, 2023
The New Moon in Leo arrives on August 16th to help you enjoy your life a little more. Leo energy is strong, confident, and unique, which means all of these energies could be activated within you. Now is a great time to work on self-love and self-confidence, if you struggle in these areas, as the Leo New Moon wants you to embrace what makes you unique. 
With this Leo New Moon, you may feel the urge to simplify your life a bit. How much joy and happiness do you feel on a regular basis in your life? If the answer is not alot, then maybe it's time to simplify your routine or schedule to include more things in your daily life that make you feel alive and happy. This New Moon is also a great time to get creative, express yourself freely, and let your inner child play. Start a passion project, get back to a pleasurable activity that you may have dropped from your daily schedule, or make an intention to add something to your routine that brings you more joy each day. 
The planet Uranus's rebellious energy will influence this New Moon, bringing the possibility of surprises popping up. It's best to be flexible right now and take the surprise as a way to look at the situation from a new standpoint. There's a chance these surprises could open new doorways for you, if you are open to seeing these opportunities. Don't let anything take your power from you, though. It might be time to stand up for yourself and remember how strong you truly are. 
Blessings,
Morgan