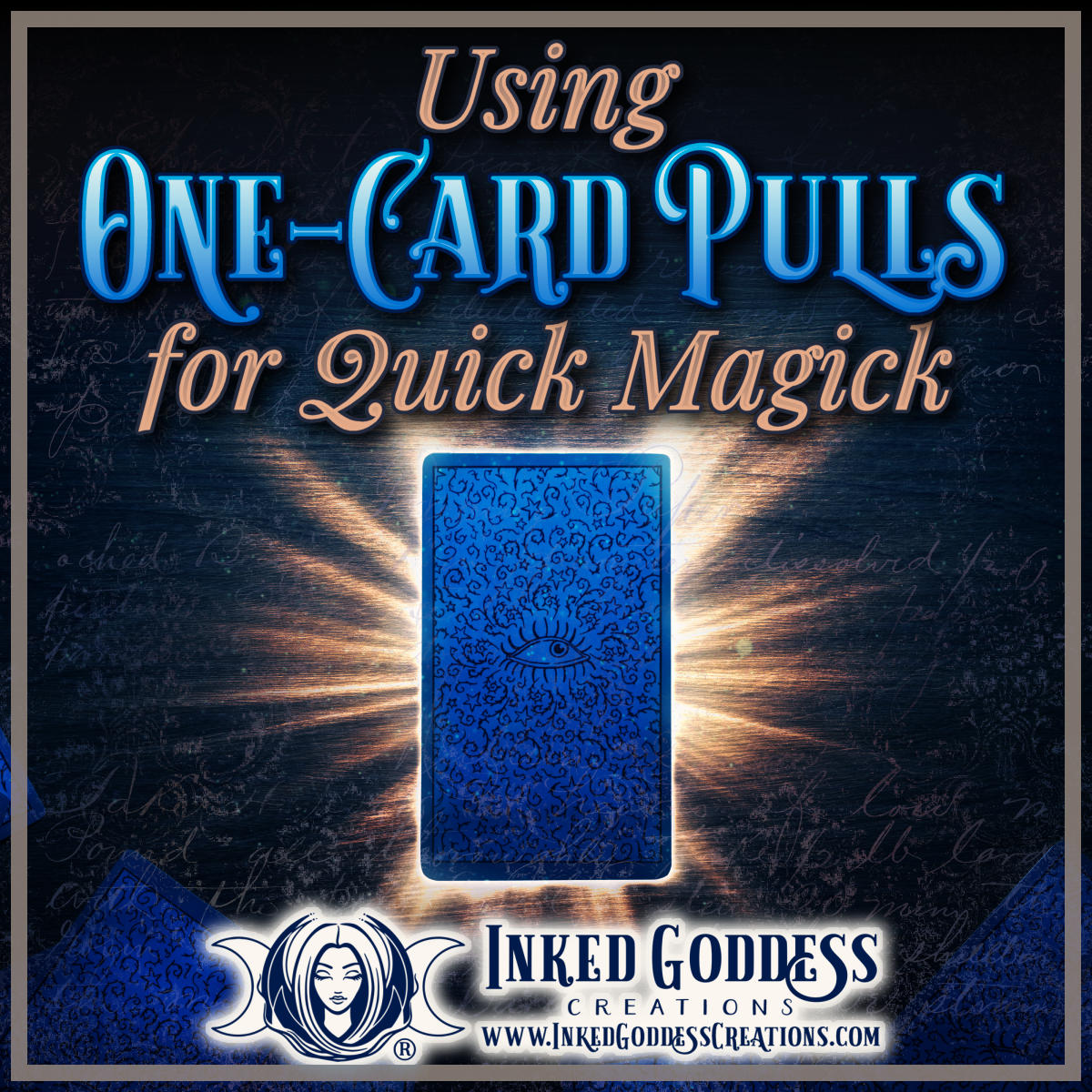 Using One-Card Pulls for Quick Magick
Who has time for a full tarot or oracle reading every day? I certainly don't! That's why I love one-card pulls. They're an excellent way to gain insight into a situation, start a work call, or set the intention for the day. Here are some creative ways to use a single tarot or oracle card in your magick and throughout your day.
Tune into the Energy of the Day
One of my favorite ways to use a single card pull is during my morning practice. Set the intention to pull a card that resonates with the day's energy. Or you can decide that the card's energy will be your focus for the next 24 hours. Then draw your card and spend some time with it. Place it on your altar, desk, or bedside table as a reminder as you move through the day.
Journaling
You can combine journaling with your energetic card pull described above. Sit with the card for a bit and decide what it's telling you. Document your insights in your journal. Then, if you have a guidebook for the card, look up its meaning for a deeper understanding. Over time you may find that trends emerge. This may be a good sign of what you need to work on in your personal or professional life.
Vision Mapping
Whether you're creating a vision board or envisioning what's in your future for the next few months, a single card pull can help you direct your visioning. A fun way to do this is to create a vision map for the month and draw a card before you begin. Then, as you plan out the month, you can decide how to carry that energy through the weeks ahead.
Spell Focal Point
You don't have to pull a card blindly for it to be useful. When casting a spell, go through your favorite deck and find a card that resonates with your intention. Place it on your altar and focus on it as you cast the spell. You can even leave it out on your altar as a reminder of the spell's power after you're done.
What's your favorite way to use a single card in your practice?