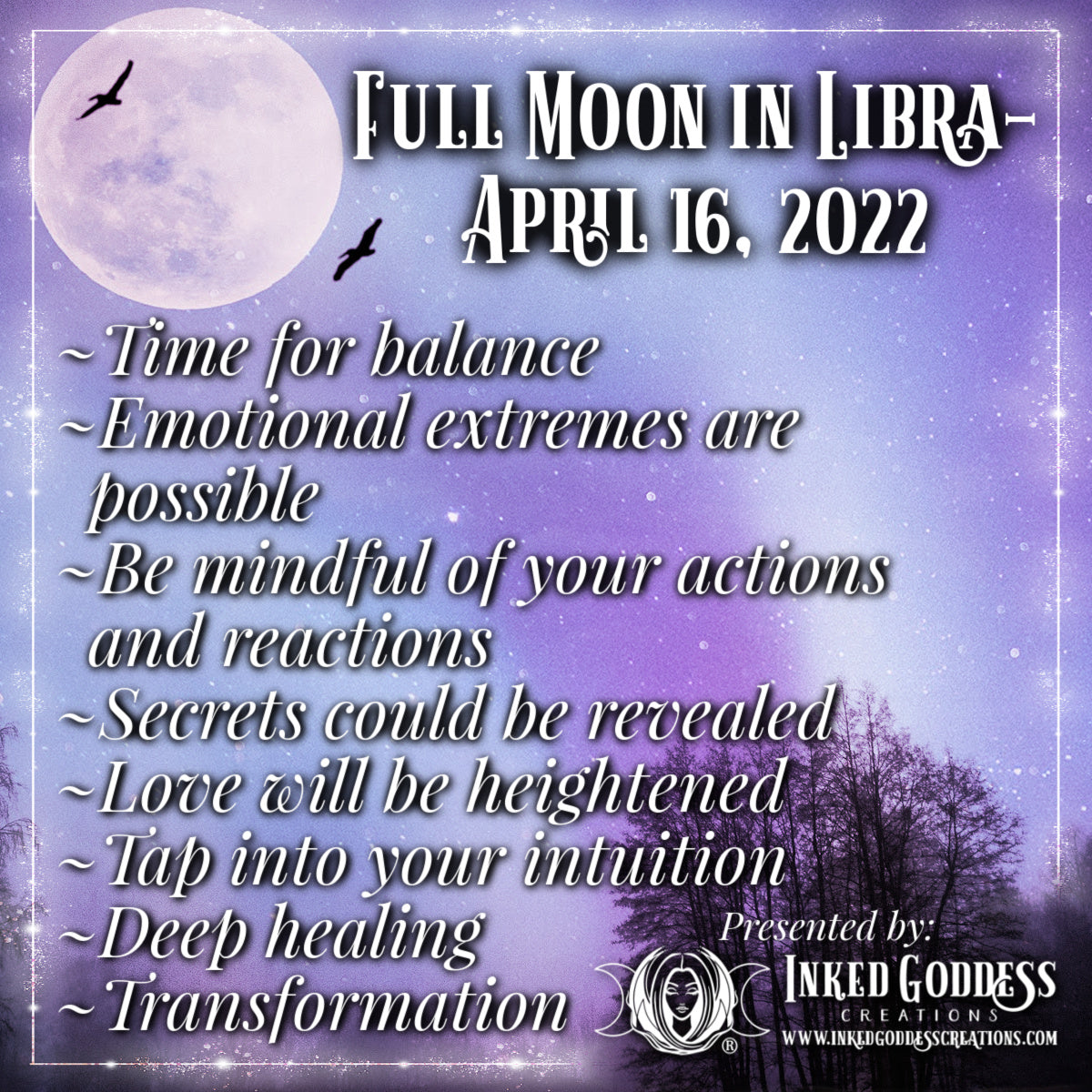 Full Moon in Libra- April 16, 2022
The Full Moon in Libra arrives on April 16th, urging you to find balance in your life. As this is the first Full Moon of the astrological year, it is a great time to add a burst of energy to any new beginning intentions you set at the New Moon in Aries two weeks ago. This Full Moon is also known as a Pink Moon, helping you connect your heart center to your intentions, manifestations, and goals this month.
This Full Moon is square Pluto, which could really test your balance and peace. This alignment is one of emotional extremes- amazing highs with just as devastating lows, so try to be mindful of your actions and reactions this weekend. Pluto is the planet of secrets and mystery, so be aware that secrets could be revealed, but they are being brought into the light so you can deal with them to restore harmony in your life. This Full Moon could also shed light on negative energy, patterns of behavior, thoughts, and obsessions so you can finally rid yourself of them during the Waning Moon phase next week.
As Libra is ruled by the planet Venus, anticipate feelings of love to surface this weekend, whether it be self-love, romantic love, friendship, or even lust. Emotions will be heightened, but so will intuition, so take some time this weekend to explore your spirituality. Get in tune with yourself and your higher energy source and fully explore that aspect of yourself. This could lead to some much-needed healing and transformation on several levels for you, so embrace it. 
Love and Light,
Morgan