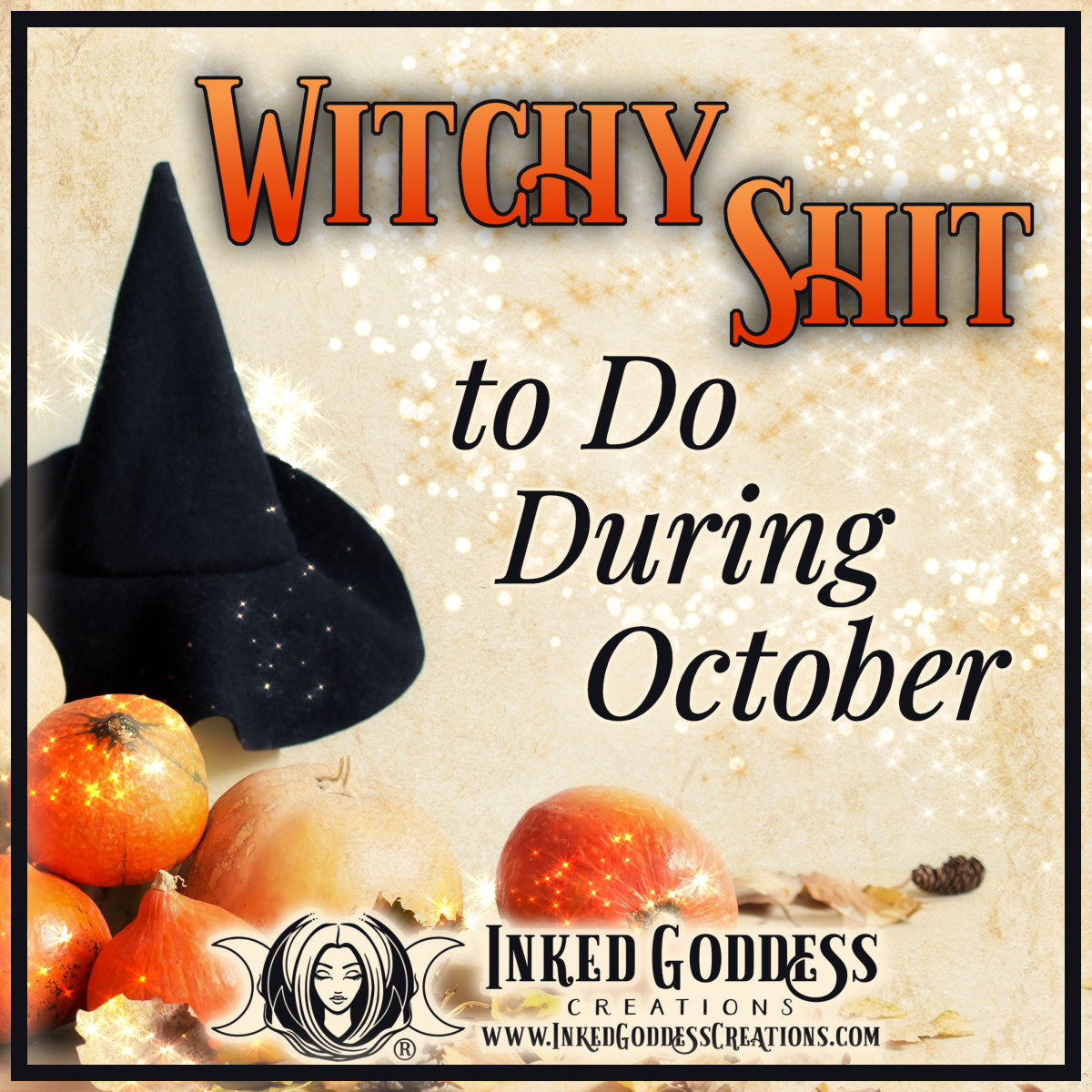 Witchy Shit to Do During October
October may be our favorite month of the year, but it's not all bats and pumpkins. October is a wonderful time to really get your witchy vibes on, with ancestor work, divination, and more! Here are some fun ideas to indulge your witchy side this month.
Honor Your Ancestors
October is the perfect time to honor your ancestors in your magickal practice. The veil is thin, and this is when we can receive messages from the other side much easier. Whether you work directly with your ancestors or not, it's a great time to spend some time remembering them.
Pull out and cook one of your grandma's recipes or go through old photographs and display them around your home for the month. If any of your relatives wrote a memoir or kept a diary, pull it out and reread parts of it to establish a connection with them once more. Light candles or wear perfume that reminds you of them, or set up an altar space that honors those who have come before you.
Pull a Tarot Card Every Day
Here's a simple way to get a little more witchy this month: Draw a Tarot card every day. Devote some time to each card and learn about its symbols and meanings. You won't be able to get through the whole deck before October 31, but you'll be able to mark many of them off your list!
You can also carry the card with you throughout the day or slip it under your pillow at night to allow it to bond with you. Just don't do that with the Tower card – it can give you pretty disturbing dreams!
Redo Your Altar Space
The witches' new year is quickly approaching, so if you've allowed your altar to languish in the long summer, it's time to spruce it up! Display gemstone skulls, coffins, and other seasonably-appropriate gemstones on your altar. Pumpkins, gourds, and pomegranates are perfect for an October altar, as are candles and other items that connect you to the spirit world.
Now is the time for the darker goddesses – Hekate, the Morrigan, Kali, and Baba Yaga, among others – so get creative with how you honor them on your altar. Persephone has rejoined Hades in the Underworld, too!
Walk in Nature & Collect Spell Ingredients
As the leaves and temperatures fall, it's time for more nature walks. Use these walks to gather spell ingredients and supplies straight from Mother Earth. You should be able to find a variety of things like moss, pinecones, mushrooms (be careful of poisonous ones!), and different flora.
May this October be full of magick and wonder!