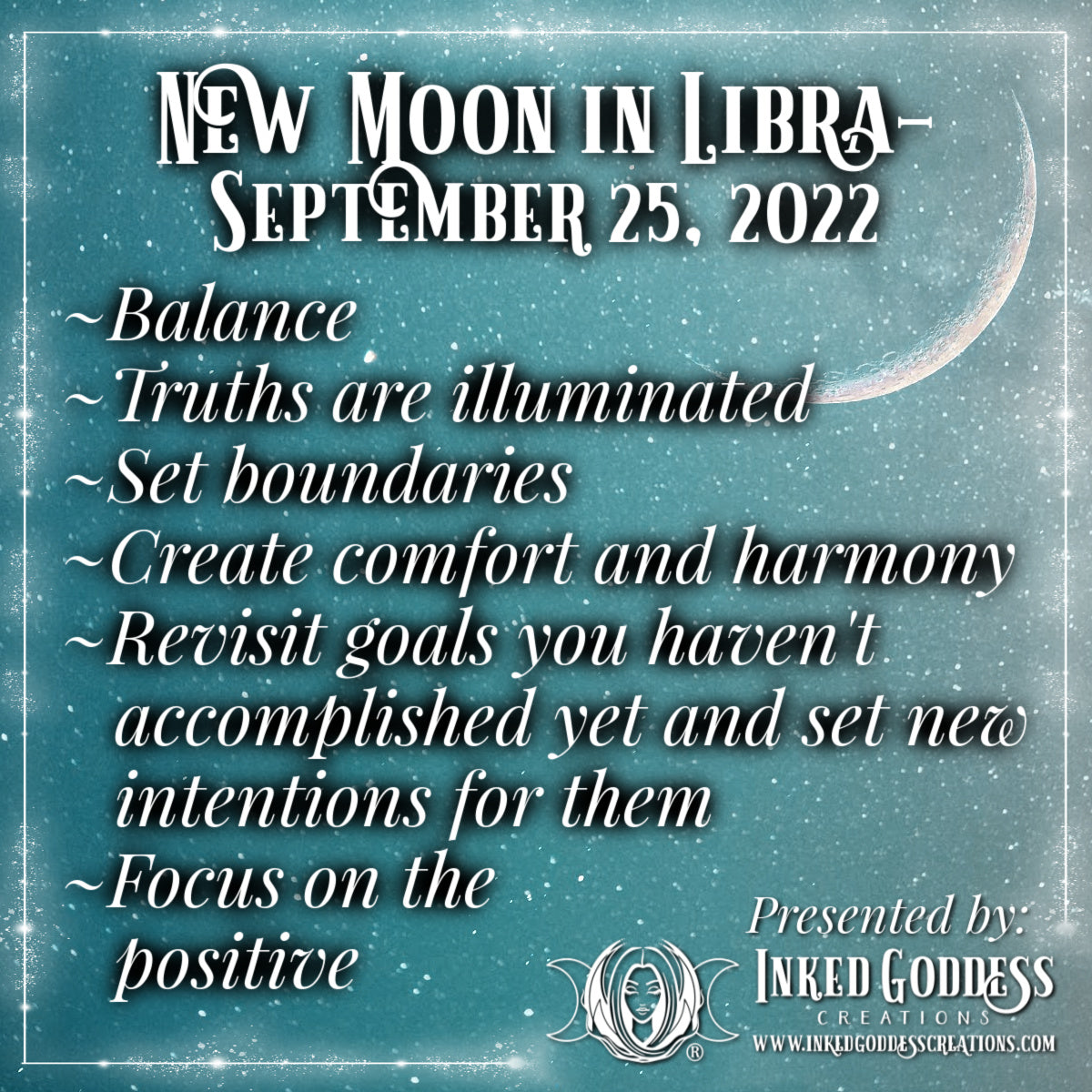 New Moon in Libra- September 25, 2022
The New Moon arrives on September 25th in the sign of Libra. Libra strives for balance, so even in the dark of night, expect this New Moon to illuminate where in your life you are not balanced. This could be in your social life, relationships, work life, or even your self-care, so pay attention to where your imbalance is so you can quickly remedy it. 
The Libra New Moon encourages you to create harmony and comfort in your life. This could mean that you need to set more firm boundaries in your life to create time or space for you to focus on yourself. Be mindful of how you communicate these boundaries with others, as Mercury Retrograde could make it difficult to clearly express yourself and your wishes. But, Mercury Retrograde's influence could also be positive for this New Moon, as it will help you revisit any goals you haven't accomplished yet so you can set new intentions for them! 
Jupiter's influence on this Libra New Moon could have you wanting to focus on the bigger picture when you are setting your intentions. With six planets currently in retrograde, it might be better to focus on the positive in your life and define how you would like to increase this positive energy, without setting into motion any plans just yet. Libra energy strives for peace and harmony, so take time this New Moon to set intentions for increasing this energy in your life. 
Love and Light, 
Morgan