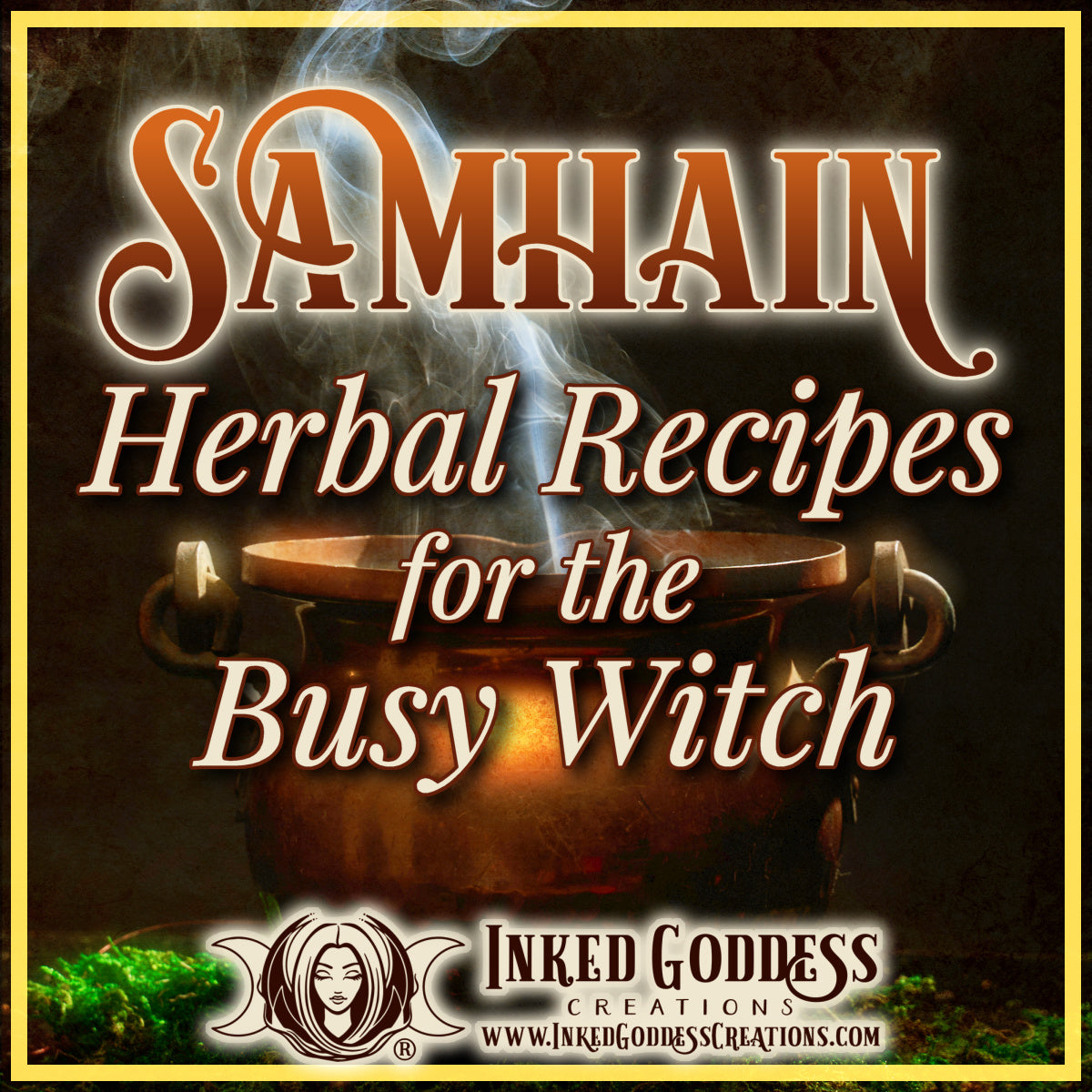 Samhain Herbal Recipes for the Busy Witch
This time of year is perfect for crafting simmer pots, sprays, door washes, and incense blends for home protection, communicating with ancestors, or simply honoring the third harvest sabbat of the year. Here are a few of our favorite quick recipes for busy witches to help you get started. Mix and match ingredients, and feel free to add your twist to these.
Samhain Herbal Incense or Bath Soak
Create a loose leave incense or bath soak for Samhain using the following herbal ingredients:
Yarrow
Cinnamon
Clove
Mugwort
Calendula
Angelica
Mix the above ingredients together. Burn the mixture during meditation or sprinkle it into a warm bath before meditation to prepare for the journey ahead.
You can also use Bay Leaf or Sage as a substitute for any of these ingredients.
Samhain Sprays
Several oils can support you whether you want to commune with the dead or want a little separation between them and yourself. Here are some ideas:
To Honor and Protect:
For Consciousness and Purification:
Peppermint
Eucalyptus
Water
For Renewal, the Underworld, and the Afterlife:
Simmer Pot Recipe for Samhain
The following recipe makes for a delicious and magickal simmer pot recipe, which you can simmer all day long. Just add water to your pot throughout the day to ensure the ingredients don't burn.
You'll need:
1-2 Oranges for Prosperity
1-2 Apples of Healing
2 Cinnamon Sticks for Success
4-6 Cloves for Protection
1 tsp Vanilla for Love
2 Bay Leaves for Purification
Cut oranges and apples into thin slices. Fill a pot with water, a little over halfway full, then add the fruit slices and herbs. Turn the stove onto low heat and allow the fruit and herbs to simmer, releasing their fragrance into your home.
Additions:
Star Anise
Nutmeg
Rosemary
Cranberries
Lemon
Protection Door Wash
Put your simmer pot ingredients to double use by straining the ingredients and reserving the water in a bowl or spray bottle. Add additional water to the wash to prevent any staining from the herbs, and use the wash to clean doorways, entry steps, and more during this spooky season.
Remember to check the safety of your ingredients when using them around children or familiars!
Which recipe will you try first?