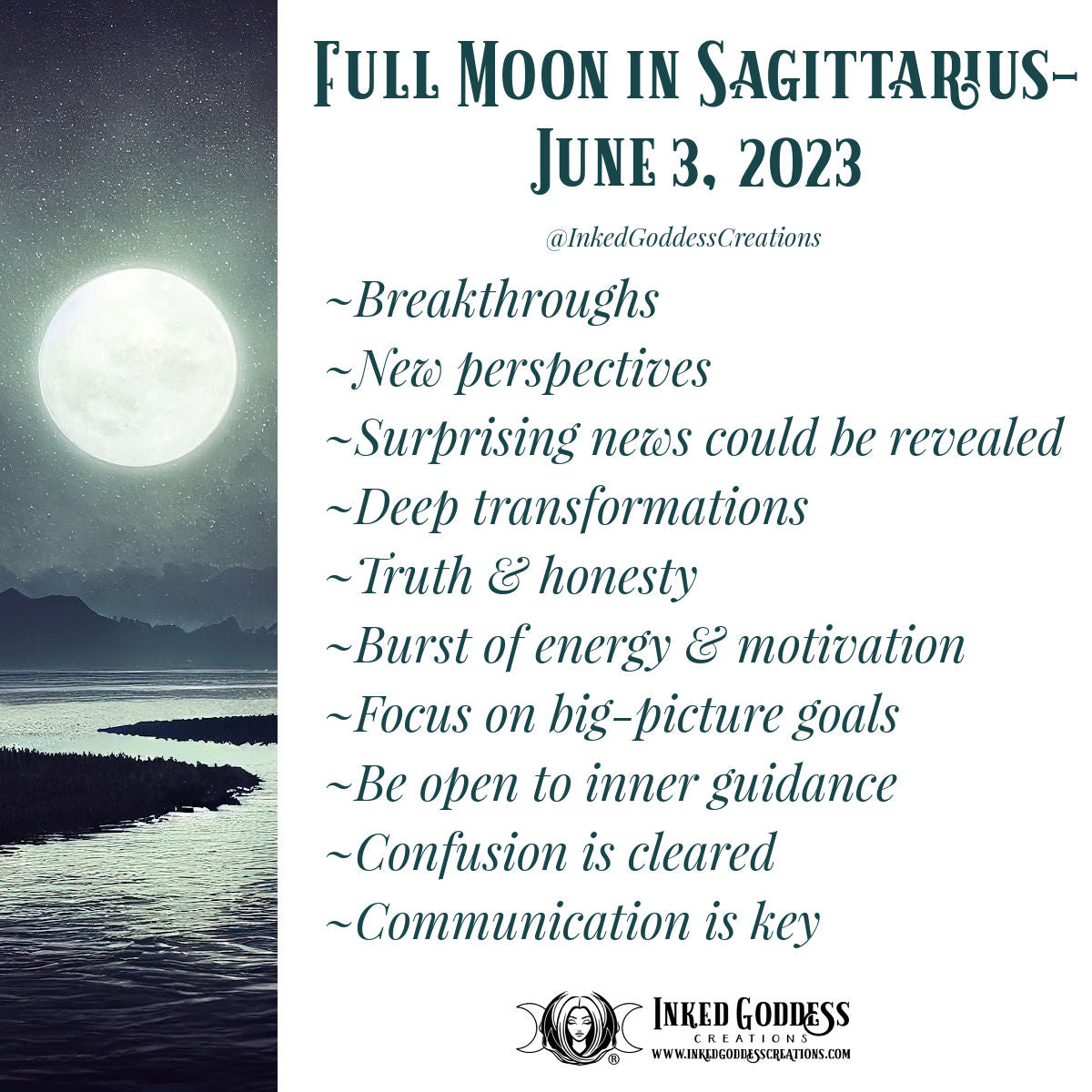 Full Moon in Sagittarius- June 3, 2023
The Strawberry Full Moon in Sagittarius arrives on June 3, 2023, ushering in an energetic time perfect for breakthroughs and transformations. Sagittarius is a fire sign, meaning emotions, thoughts, and energy could be fast-moving. Sagittarius' energy can also be very straightforward and blunt, leading to confusion being cleared by truths and honesty, even if it comes in a way you aren't prepared for. 
This Full Moon is likely to shed light on your big-picture goals to make sure that you are aligned with them deep down. The key to effectively working with this energy is to open yourself to your inner guidance- What does your gut tell you about the decisions in front of you? What do you desire the most? This could be a time of deep transformation for you if you are honest with yourself about the information that is revealed. If your decisions involve another person, make sure to have open communication with them and clearly express what you are thinking.
The Sagittarius Full Moon will also shed light on new perspectives for you, especially if you have felt like the last few months have been unclear or confusing. Surprising news could be revealed to you under this Full Moon, but this news could add clarity to which path before you is right for you in the long run. You may find you have a burst of energy and motivation to dream big and make those dreams a reality, so embrace this energy as it flows into you!
Blessings,
Morgan