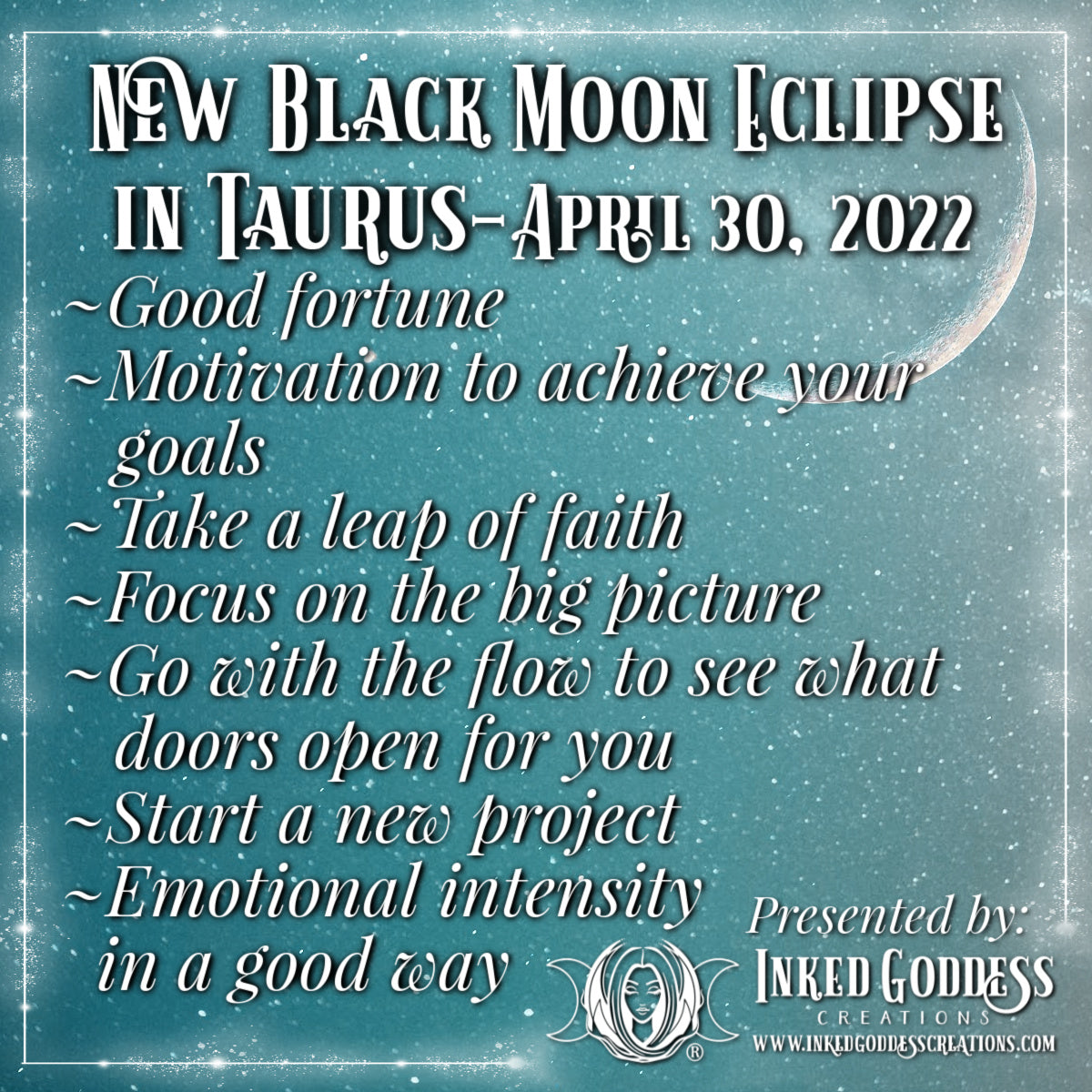 New Black Moon Eclipse in Taurus- April 30, 2022
On April 30th, the New Moon in Taurus arrives, bringing with it powerful energy. It's a Black Moon, which is the term given to the second New Moon phase in the same calendar month. It's also the first solar eclipse of eclipse season, creating an energy that is perfect for powerful new beginnings and intention setting. 
This Taurus New Moon brings with it good fortune and emotional intensity- in a good way. Taurus energy is very stable, grounded, and focused on the future, so this New Moon in Taurus could awaken motivation within you to achieve your greatest desires. If there is anything you've ever wanted to take a leap of faith for, this weekend's energy supports you, especially if you are pursuing something that you are passionate about. Start a new project or map out your plan for a bright new beginning. 
The magick of an eclipse lies in the fact that anything can happen. It's best to go with the flow right now so that you can see what doors of opportunity open for you. Channel that earthy Taurus energy to help you gain clarity in your life by writing down your intentions, goals, and dreams. Then, meditate or consult with your divine energy source to help shed light on the path you can take to achieve these things. The energy of this New Black Moon Eclipse in Taurus could be felt for the next six months, so now is a great time to set your intentions for the bigger picture.
Wishing you an amazing New Black Moon Eclipse in Taurus!
Love and Light,
Morgan