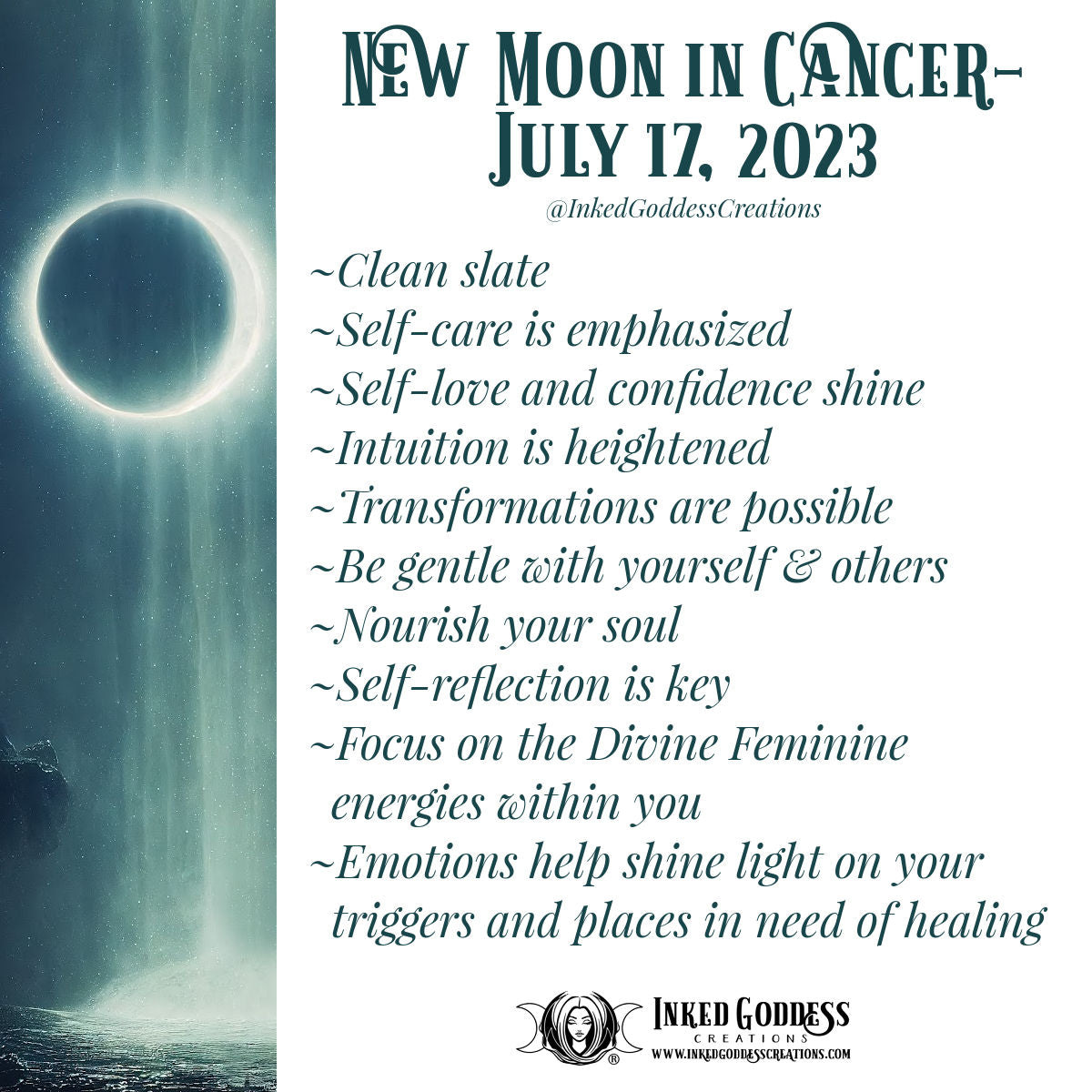 New Moon in Cancer- July 17, 2023
The New Moon in Cancer arrives on July 17th, bringing you into yourself for the next few weeks. Cancer is a water sign, which means your emotions and emotional state will be the main focus of this New Moon. It's time to dive down deep and connect with yourself emotionally to see what intentions you should be setting. Look at your life from an emotional standpoint- Where are you nurtured? Where are you not emotionally fulfilled? This Cancer New Moon holds the ability for not only a clean slate but for great transformation- if you allow your emotions to be your guide. 
Cancer energy is highly intuitive, meaning your intuition could be heightened during this New Moon. This is a perfect time to nourish your soul through spiritual practice, and once you create that mind-body-soul connection, listen to what your intuition is telling you. Be gentle with what is revealed to you, as this New Moon could shed light on your emotional triggers and parts of your past from which you need to finally heal. Self-care is highly recommended during this New Moon as you navigate these emotional waters. 
As Cancer is ruled by the Moon, and Divine Feminine energy is also associated with the Moon, you may feel the nurturing energy of the Divine Feminine flowing within you during this New Moon. Allow this energy to comfort you, and take some time to reach out to any goddesses you work with to express your gratitude for their presence in your life. Focus some of your energy on self-love during this New Moon, and you may find that you receive a boost of confidence as a result. 
Blessings,
Morgan