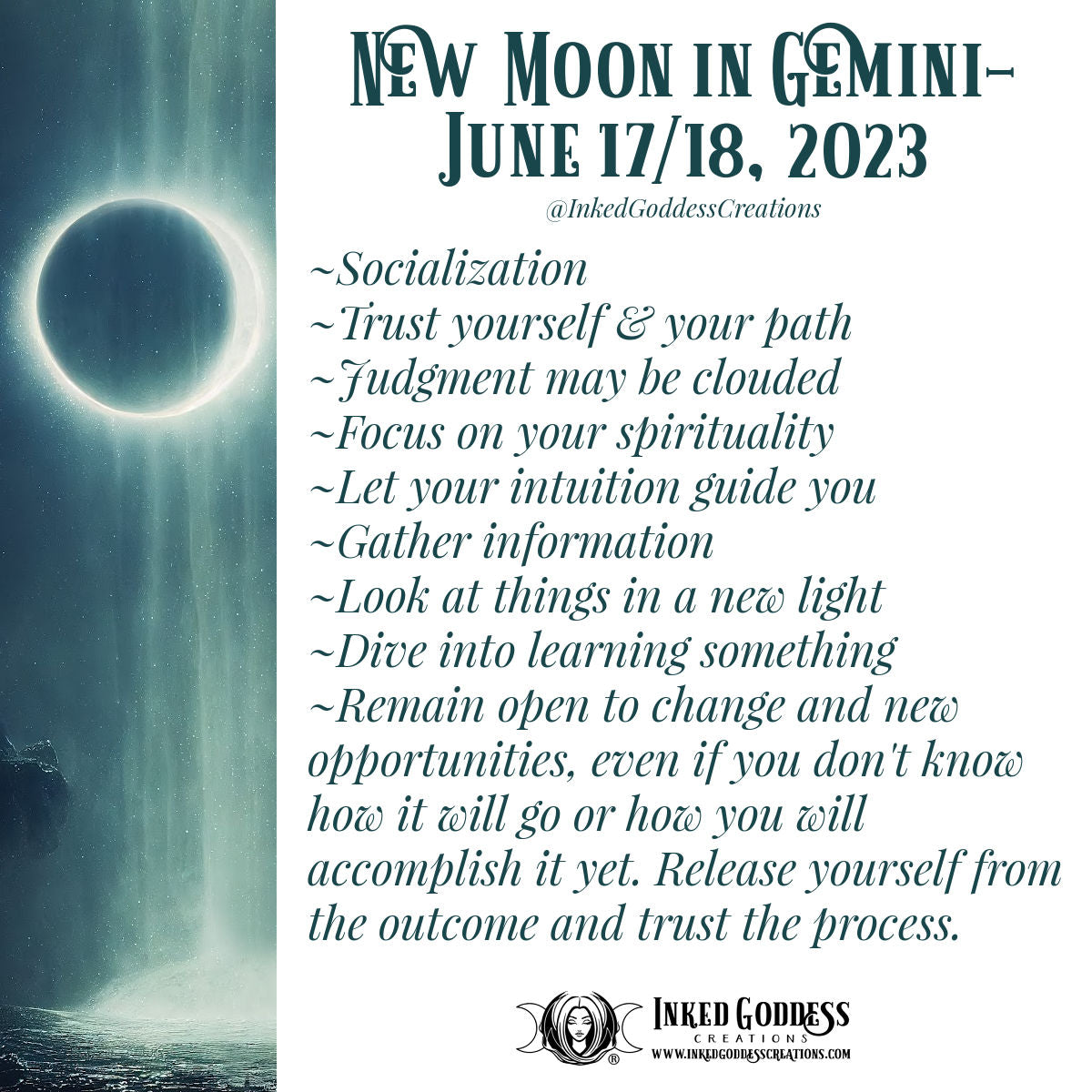 New Moon in Gemini- June 17/18, 2023
The New Moon in Gemini arrives on June 17th at 9:36 pm PT (12:36 am ET on the 18th), bringing in a time for soaking up knowledge, engaging in deep conversation, and getting more in tune with yourself. Airy Gemini loves to socialize, so if you are feeling more drawn to soulful conversation, this New Moon's energy fully supports that. Now is a great time to dive into learning something, sharing your own knowledge, and even gathering information so you can put your plans into motion. 
Neptune's influence on this New Moon could cause your judgment to be a bit clouded when it comes to figuring out things in your life. Now is the time to trust yourself, be guided by your intuition, and trust in your divine path. Neptune urges you to look inward for answers that you seek, so meditating, connecting with your divine energy source, and practicing divination are all great activities for this New Moon. You might find that by looking at a current issue in a new light could reveal a way to handle it better, so remain open to messages or intuitive feelings that you receive right now, even if they don't immediately make sense.
The overall energy for this New Moon in Gemini is that change and new opportunities are available to you, even if they seem a bit scary. Now is the time to claim them from the Universe, even if you are unsure about how you will achieve them. Release yourself from having to know the outcome of your new journey and trust that it is for your highest good. Be open to the path that unfolds before you during this New Moon.
Blessings,
Morgan