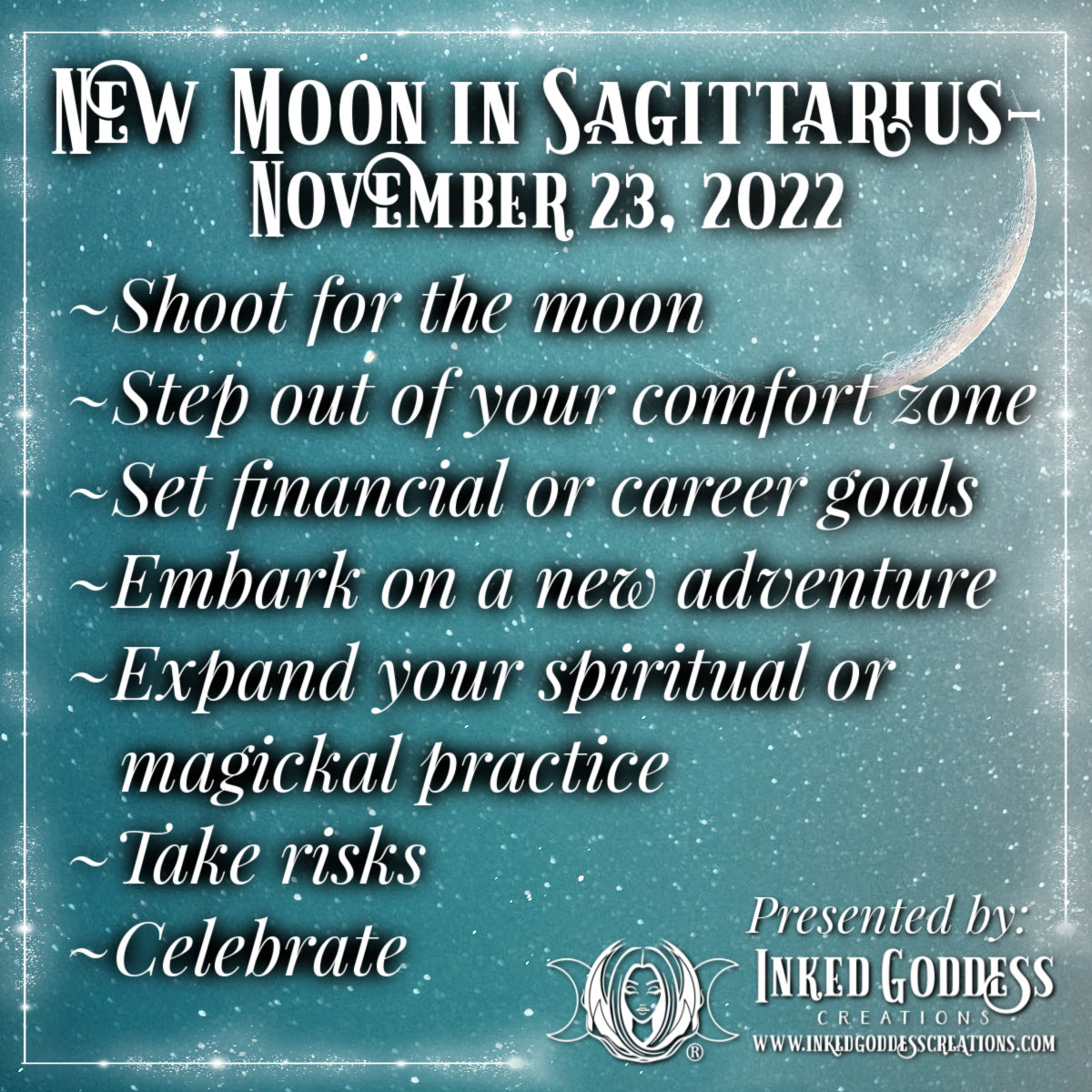 New Moon in Sagittarius- November 23, 2022
On November 23rd, the New Moon in Sagittarius arrives, bringing with it a huge sigh of relief and comfort after the Full Moon and Lunar Eclipse that occurred two weeks ago. If you have been feeling agitated, frustrated, and worn out, the New Moon in Sagittarius helps shift the energy to that of optimism, celebration, and embarking on new adventures. 
New Moons are aligned with new beginnings and setting intentions for your future. As Jupiter also ends its retrograde motion on November 23rd, now is the perfect time to set long-term goals for financial responsibility, career, and personal advancement. Spiritually-aligned goals will also be illuminated during this New Moon, so what spiritual subject or magickal practice have you been wanting to begin? Now is the time to do so!
The Sagittarius energy of this New Moon could help you leap out of your comfort zone to experience new things in life and love. It's time to take some risks, especially risks that will set your soul on fire. This energy is all about growth on a spiritual and emotional level, so if there is anything you have ever wanted to explore, you will be supported and feel nurtured on this new journey. Don't aim small for this New Moon in Sagittarius- dream up your perfect scenario and go for it! Celebrate the fact that you are leveling up and embrace the abundance that awaits you!
Love and Light,
Morgan