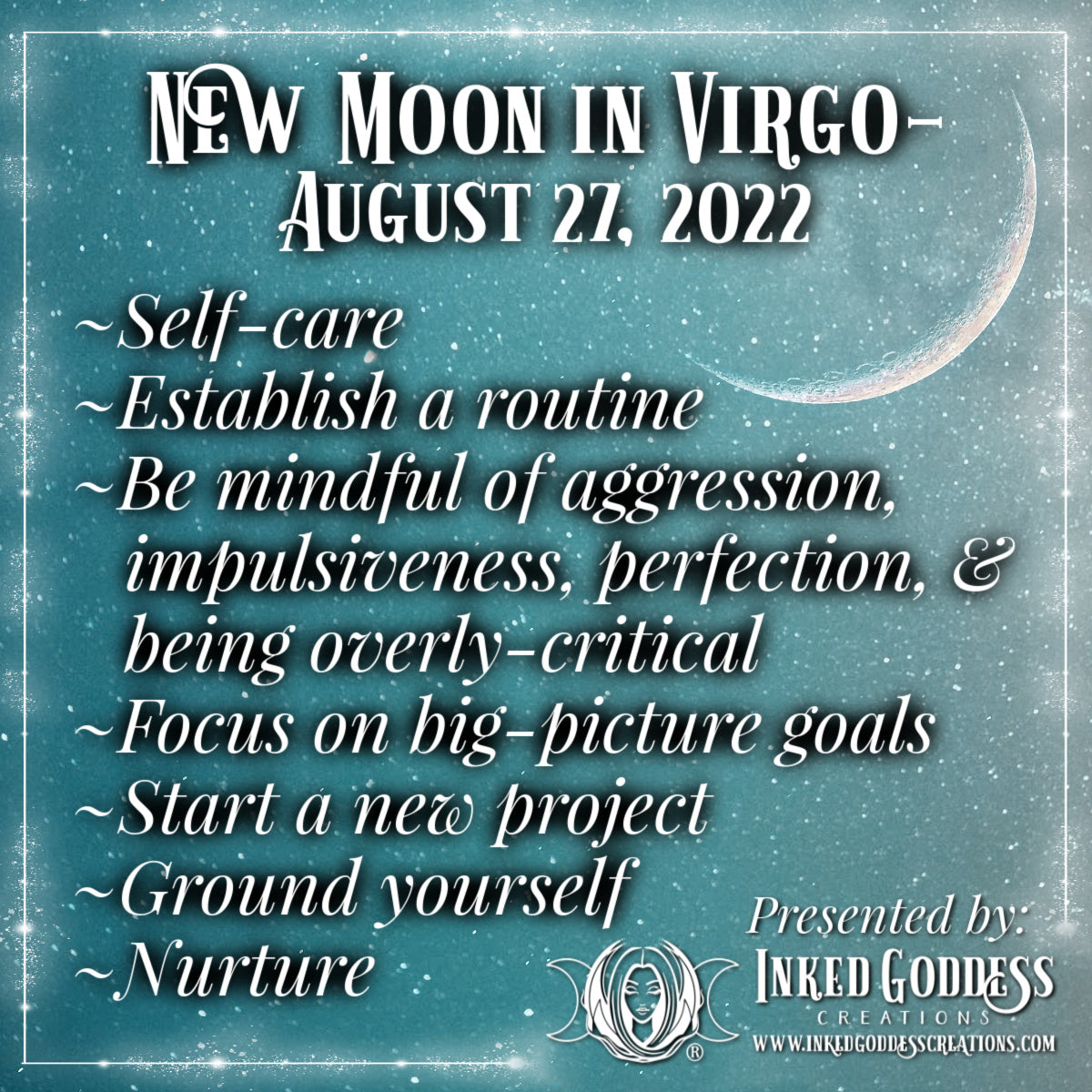 New Moon in Virgo- August 27, 2022
The New Moon in Virgo arrives on August 27th, urging everyone to create or perfect their routines in life. Virgo energy is all about self-care, achieving goals, and self-improvement. This New Moon will shed light on where in your life you need more of a schedule or routine, especially if your self-care is suffering right now. The only way you can successfully move forward in life is by grounding yourself first through basic self-care- nourishing your body, getting adequate sleep and rest, keeping your mind engaged, and nurturing your soul. 
This Virgo New Moon is square Mars, which could cause aggression, impulsiveness, or being overly critical. This energy can be channeled positively by applying it to your big-picture goals, or starting that new project that you've been afraid to begin. While paying attention to detail is extremely important during this time, be sure to not set your bar of perfection so high that you end up frustrated, defeated, or just plain pissed off.
With the five outer planets all in retrograde right now (Jupiter, Saturn, Uranus, Neptune, and Pluto), and Mercury Retrograde coming up on September 9th (making this a pre-shadow period), this Virgo New Moon really emphasizes grounding yourself to find peace, happiness, and stability. The easiest way to find comfort in life is to create a routine that nurtures all aspects of yourself while providing you with the energy and ability to achieve your goals. Take time this New Moon to figure out what that routine looks like, and begin to implement it in your life! 
Love and Light,
Morgan