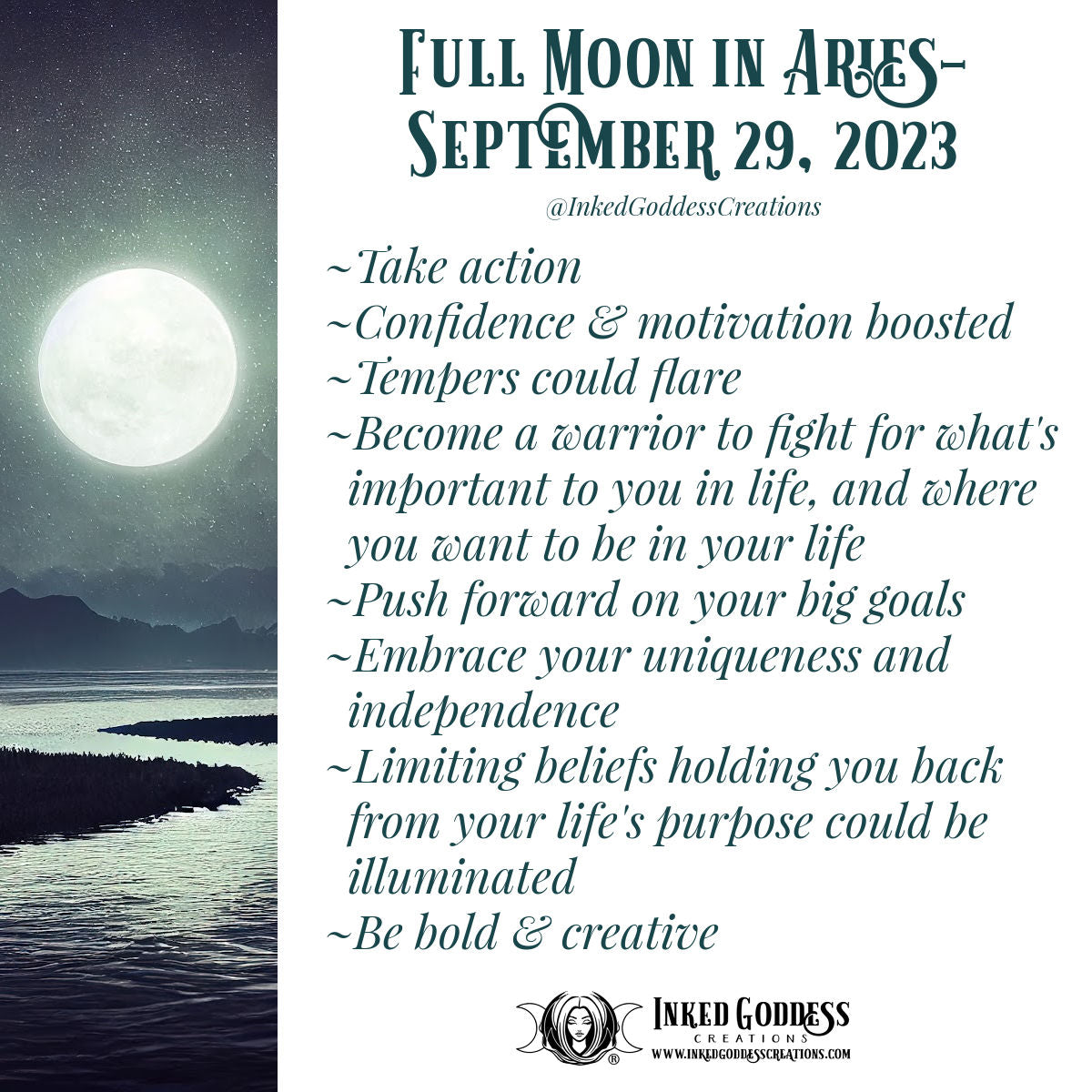 Full Moon in Aries- September 29, 2023
The Full Moon in Aries arrives on September 29, 2023, bringing fiery energy and motivation. Prepare to take action on your goals with this Full Moon, as Aries' energy encourages you with a boost of self-confidence and motivation. It's time to stand up for yourself, for what you want in life, and for what's important to you in life. If you aren't quite sure what these are, prepare for this Full Moon to illuminate these things for you. For many, this Aries Full Moon could be an awakening of how you truly want your life to be. 
You may find that this Full Moon shines its light on things holding you back from being yourself and living your life's purpose. Allow the Full Moon to bring these shadows to light so that you can release these limiting beliefs. Aries' energy encourages you to embrace what makes you unique and see these qualities as strengths that can help you forge your own path in this world. 
As Aries is a fire sign, you may find that topics may get a bit heated, and tempers may flare. It's important that you stand your ground for what's best for you and your life, especially if you are finally seeing the bigger picture of where you want to be. push forward on your big goals right now, and be bold in your steps. It might help to express yourself creatively as a way to vent your emotions in a healthy way. 
Blessings,
Morgan