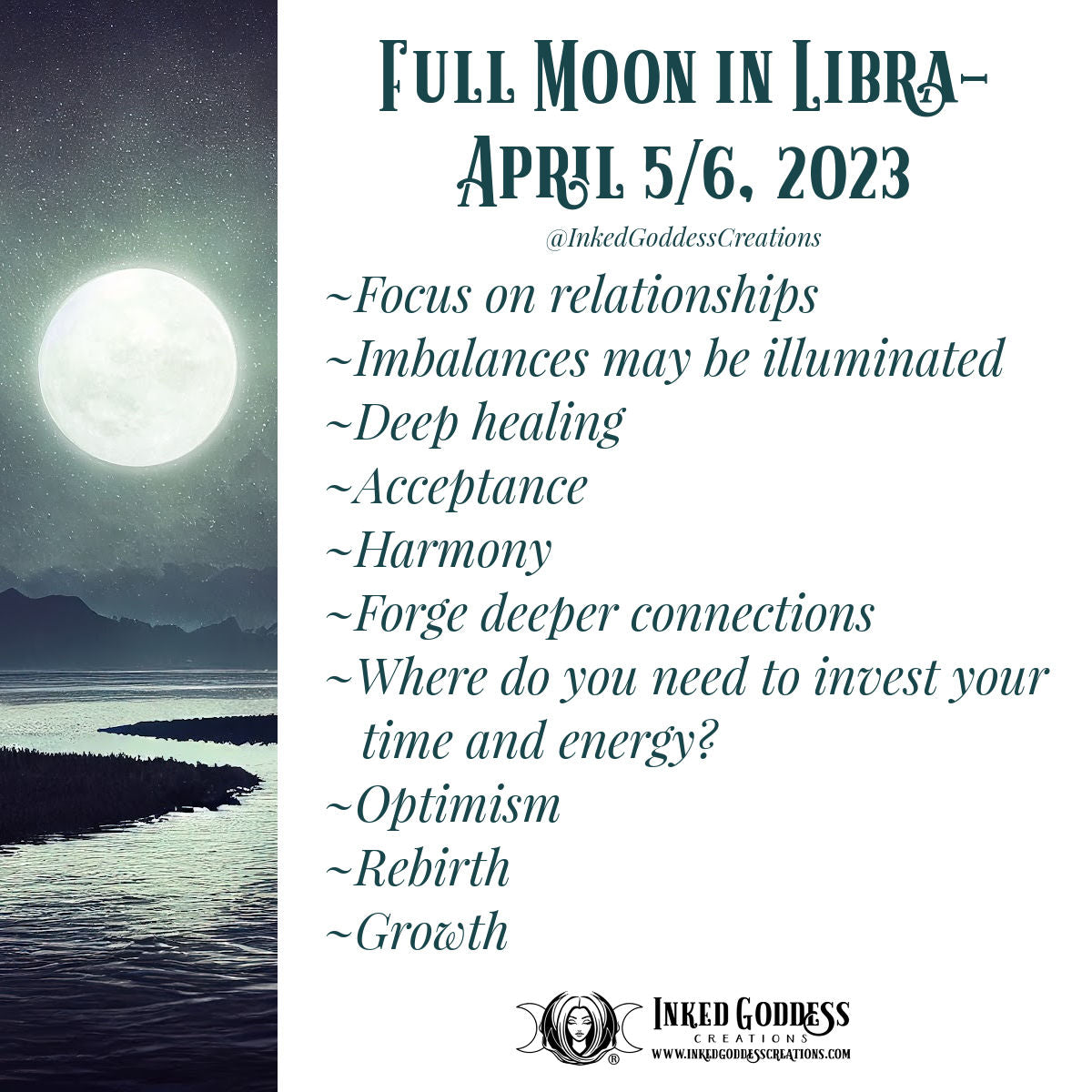 Full Moon in Libra- April 5/6, 2023
The Pink Full Moon arrives on April 5/6 in the sign of Libra (12:37 am ET on the 6th, 9:37 pm PT on the 5th), bringing with it an air of harmony and focus on relationships. Libra is the sign of balance, so this Full Moon may illuminate imbalances in your life, especially within your relationships. Are you investing your time and energy into relationships and not receiving the same effort back? This Full Moon is a perfect time to evaluate where imbalances occur, forge deeper connections where needed, and cut cords with those people or situations that aren't fulfilling you. 
This Libra Full Moon's energy is also perfect for deep healing. Libra strives for harmony, so this Full Moon could bring to light past issues that are causing you pain or discomfort. Understand that this is happening so that you can finally release them with the upcoming waning moon phase. Healing can also come in the form of finally accepting yourself, or an aspect of your life, rather than continuously denying its existence. If utilized correctly, this Full Moon's energy can open you to an amazing rebirth. 
As this is the first Full Moon of Spring, focusing on things like your personal growth, and creating action plans to achieve your goals, is an energetically-aligned practice right now. Open yourself to the hope, joy, and optimism of new life all around you when focusing on what you want to manifest. This will infuse your intentions with expansive energy and open possibilities for the future.
Blessings,
Morgan