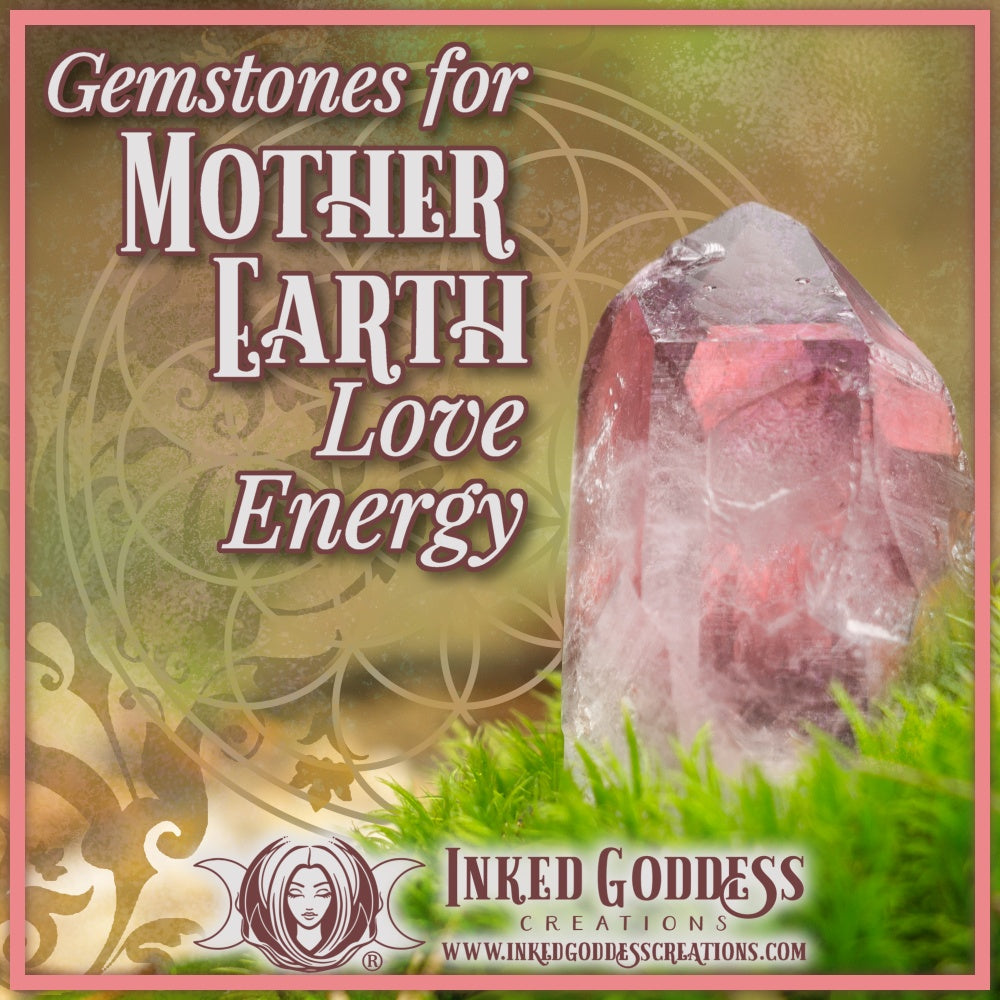 Gemstones for Mother Earth Love Energy
The world could always use a little more love, but especially right now, sending love out to Mother Earth and connecting with the entire human race in a meaningful way is more important than ever. Gemstones, in general, are an excellent way to ground to the Earth because they come straight from it. However, these gemstones will enhance that connection and send loving energy across the globe.
Blue Onyx
It's essential to take care of yourself first, before trying to boost the vibration of those around you. As the adage says, you can't pour from an empty cup. Blue Onyx is a valuable gemstone if you're feeling stressed or like you can't speak your mind. It corresponds to the throat chakra and can help balance the yin and yang energies in the body. Blue Onyx can also help bring a sense of ease to your home and enables you to see the future in a positive light. 
Pink Opal
This pink beauty resonates with the heart chakra, making it a beautiful stone to amplify your self-love and love for others. Pink Opal is said to help heal the heart, and opals overall are associated with the world of dreams and past lives. During this turbulent time, if you feel like old wounds from this life keep coming up, you might find Pink Opal to be a supportive stone. Choose it if you want to release past trauma, current tension, or stress from your heart center. 
Chrysocolla
Blue to green in color, Chrysocolla resonates with both the heart and throat chakras. It is also said to improve communication. Especially when stress levels are high, magickal assistance in our conversations is more important than ever. Keep this stone near when dealing with high-stress situations or when talking with emotional family members or friends. 
Pink Tourmaline
Want to infuse the world around you with love? Pink Tourmaline is a must-have! This gorgeous pink stone gets its color in part from its lithium content, which helps balance your mood. Use this stone in meditation to send its healing vibrations out to others in your neighborhood or distant friends and family. The stone is said to increase feelings of hope, joy, and support, too. If you want to help heal Mother Earth, consider including Pink Tourmaline in your spellwork or meditations. 
Lepidolite
Like Pink Tourmaline, Lepidolite also possesses large amounts of lithium. In fact, the two often occur together! Lepidolite is said to help restore balance in the mind and body. Its blue color reminds us of the nourishing element of water, and that no matter what, life goes on. Use this stone to add some peaceful perspective to your life, or when you have trouble sleeping. It's a beautiful stone to have around if you deal with insomnia. 
Lavender Jade
Dealing with grief, sadness, or worry? Keep a bit of Lavender Jade around as it can help you process these emotions and lift your spirits. It resonates with angelic energy, and corresponds with Kwan Yin, the Goddess of Compassion. Use this stone in meditation to wrap the world in love, compassion, and understanding. It may even help protect you from the bad vibes of others. 
Remember, each stone is a tool, but the real magick comes from you!