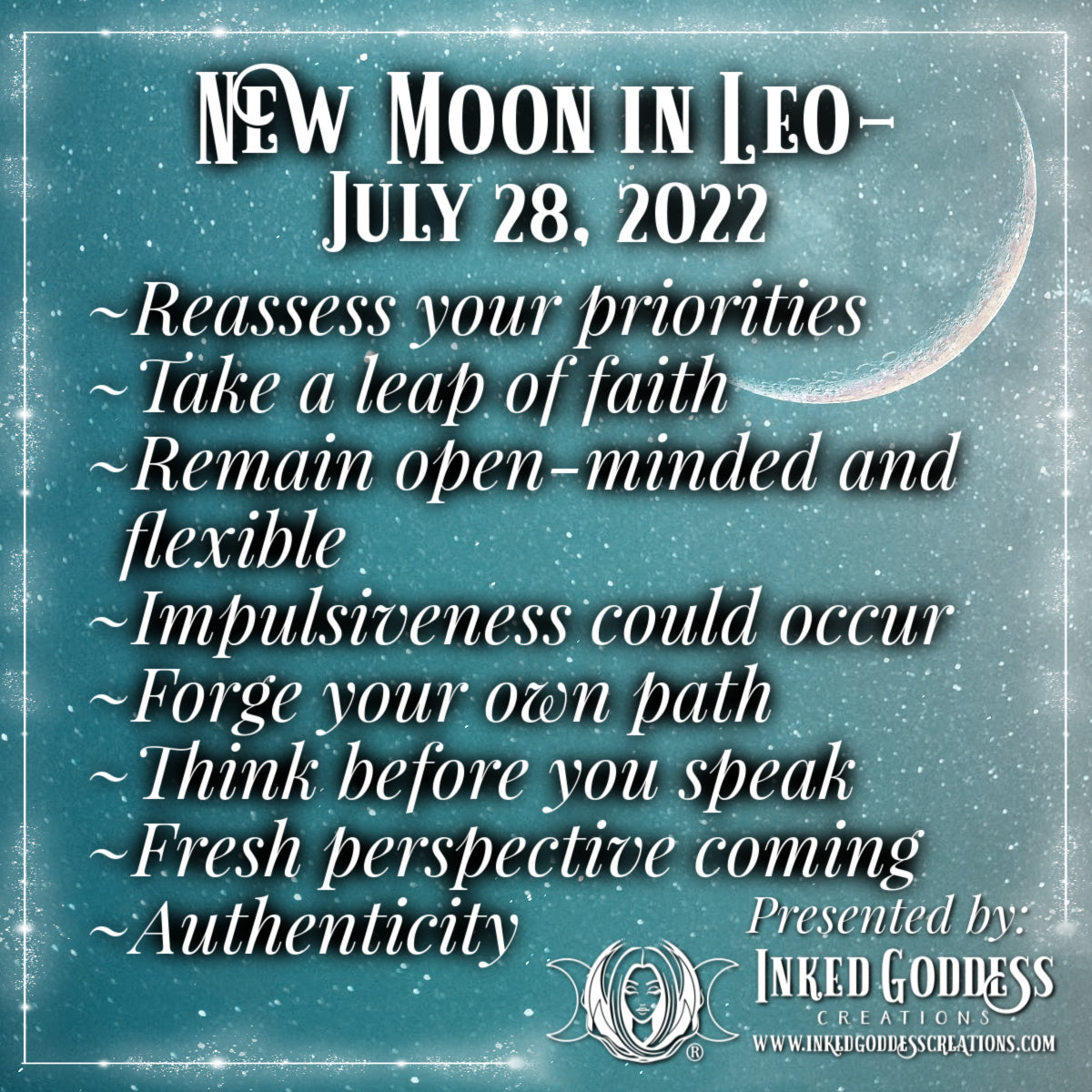 New Moon in Leo- July 28, 2022
The New Moon in Leo arrives on July 28th, bringing with it not only an air of change, but also of awakenings. Leo energy is proud, strong, and ambitious, so this New Moon in Leo is a great time to reassess your priorities and makes sure that you are putting things at the top that bring you happiness, inspire you, and motivate you. 
Due to this New Moon being square Uranus and trine Jupiter, these energies could surround this moon with a bit of chaos, impulsiveness, and excitement. Jupiter's influence could push you to take a huge leap of faith when it comes to your personal growth, whether it's spiritual, business-related, or travel-related, and this leap of faith has luck surrounding it. Uranus's influence, however, could cause miscommunication, impulsiveness, and even anxiety when it comes to change. The best thing to do is think before you speak, make sure you are very clear with your intentions, and remain open-minded and flexible. 
This Leo New Moon is also a great time to be sure that you are forging your own path ahead in life, not one made for you by someone else. Leo energy is authentic, and it urges you to embrace your true self, fill your life with things that are unique to you, and create the life of your dreams, whatever they may be. You may be given the opportunity to view things from a fresh perspective this New Moon, which will give you a greater appreciation for the larger picture and help you figure out which steps to take next in your life! 
Love and Light,
Morgan